Durga Maa Puja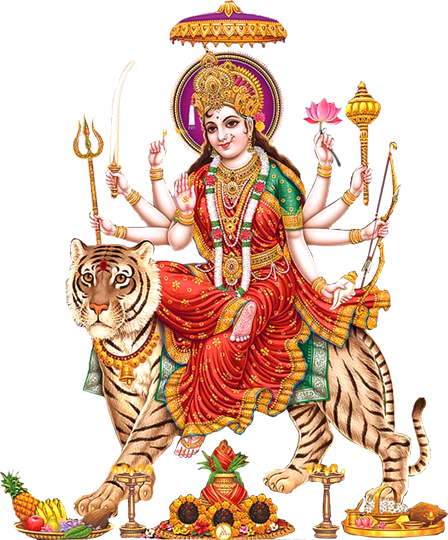 Durga Maa Puja - the ceremonial worship of the mother goddess, is one of the most important festivals of India. Apart from being a religious festival for the Hindus, it is also an occasion for reunion and rejuvenation, and a celebration of traditional culture and customs. While the rituals entail ten days of fast, feast and worship, the last four days - Saptami, Ashtami, Navami and Dashami.
Goddess Durga is one of the most popular Hindu goddess. As the name indicates, she is the dispeller of misery and giver of boons to her children.
Benefits of Durga Maa Puja:
Navaratri is the most appropriate time to seek the blessings of the Goddess.
Unmarried people are blessed with a suitable life partner.
Any kind of black magic or evil eye will be nullified by the power of Goddess.
Chronic health problems are cured with her divine healing powers.
One automatically obtains the blessings of Goddess Lakshmi.
Marital life is enriched by performing this Puja and vrata.
If you're also looking for puja ceremony, our famous astrologer Astrologer Pandit Tulasiram in London, UK can help you to do the pujas in a perfect manner. He is an expert in all these things and help people to get rid of all Dhoshas. Contact him to know more. Call: +44 743-814-6518 / 020-7723-5545